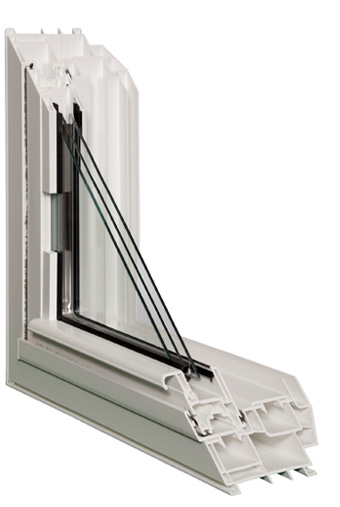 LoE2 Glass
For maximum energy efficiency, standard on all Parco windows is a multi-layer, vacuum-deposition, soft-coat LoE2 – 270 glass. The space between the panes is filled with argon gas. The design gives the center of the glass an R value of 4.35 and offers protection from the sun's damaging ultraviolet rays.
LoE2 – 270 glass is up to 40% more energy efficient than other types of LoE glass – and up to 50% better than ordinary insulated glass.
LoE2 – 270 glass blocks more than 80% of the sun's harmful ultraviolet rays, helping to protect household furnishings from fading.



LoE2 – 240
If glare is a concern, consider LoE2-240 glass. A special coating blocks glare. In the summer, this glass option helps blocks solar heat gain. In colder months, it helps maintain warmer inside glass temperatures.
LoE2 – 366
This glass option blocks more than 90% of the sun's damaging ultraviolet rays. The special glass treatment offers visual clarity while reducing solar heat gain.
Triple Pane (R-5 Window)
Parco triple pane windows come standard with LoE2-366 for a higher efficiency.
Neat
If your goal is windows that stay clean longer and clean easier, consider this option. Neat glass is designed to loosen dirt so water easily rinses windows clean.
Preserve™
A clear protective film is applied to both sides of the glass. After construction or remodeling, builders remove the film to reveal clean windows. Even the labels will be gone!