My problem isn't listed. Who should I contact?
ANSWER:
When you have a problem with your window we encourage you to contact your installer first, however, if they are not available please click HERE to fill out a service request form or give us a call at 800-467-7255. Please keep in mind that we cannot fix installation problems.
Every Parco Window and Patio Door has a unique identification number. This number is helpful if you need service done. It tells us everything we need to know about your window. If possible please have this number ready when you call us. A sticker is located in the head (top) of the frame, above the sash, as pictured below.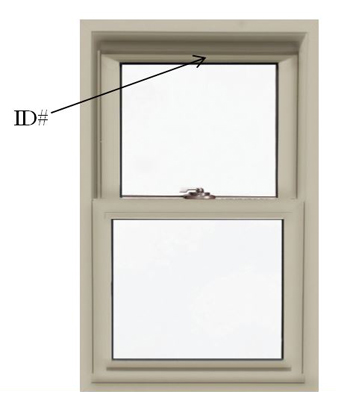 Click HERE to go back to the list of questions.